How to choose a web agency? Our 10 tips.
Follow all the steps in this article, you will not go wrong in your choice.
Do you plan to develop your website? Or to increase the positioning of your existing website? Selecting the right web agency is not so easy. An agency is either generalist or specialized. All agencies have their technical preferences, their methods. Integrate all skills internally, or on the contrary, call on subcontractors. In this blog post, we help you choose your agency.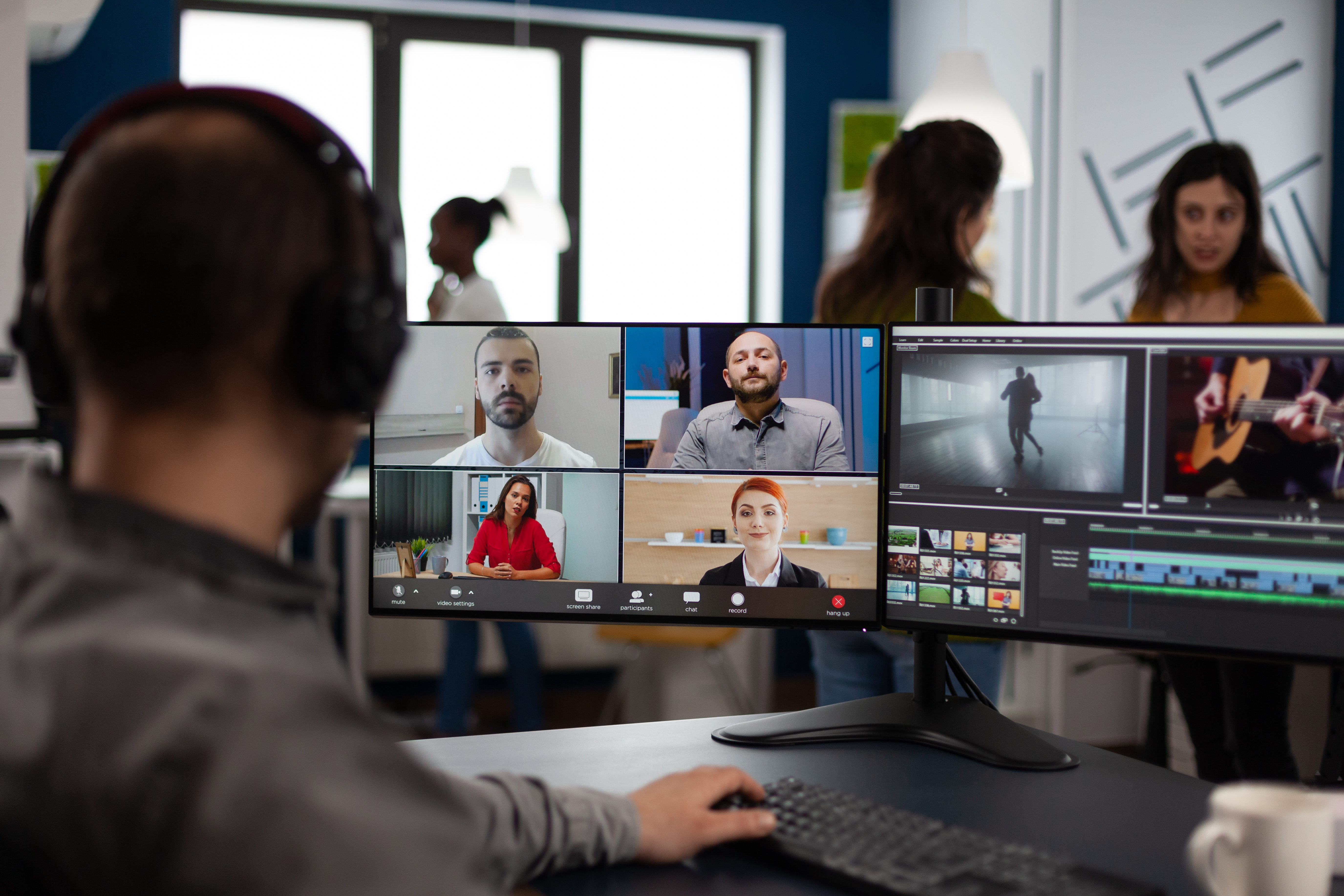 Tip 1: Define your company's needs
Before starting the process of selecting your web agency, it is essential to specify your needs. All of this information will be in the form of documents called specifications. The latter will provide web agencies with all the information about your company's identity and practical information related to the project: objectives, marketing, budget, planning,...

This specification will then allow you to see more clearly in the selection criteria. If you want to create a new website, she must have solid expertise in website creation. If you want to increase traffic to your existing website, look for an agency with web marketing skills. Be clear and precise when drawing up the specifications so that the agency consulted can offer you the most suitable solutions.
Tip 2: what to choose between a specialized or generalist web agency?
There are two types of agencies specializing in web communication: generalist or specialist. These two types of agencies have their own advantages and disadvantages. Depending on your project, you will tend to orient yourself towards one or the other. Let's see together how to know which type of web communication agent is best for you:

Generalist web agency
The agency brings together all the different needs expected when creating your website, from design to promotion, including design. It can help you from A to Z. No subcontractor, and a single point of contact. Not insignificant advantages, especially when talking about a substantial internet project. These agencies generally offer tailor-made technical solutions, and will only very rarely use Wordpress-type CMSs.

Specialized web agency
These agencies generally choose to use only specific solutions, which they will fully master. This offers a guarantee of expertise in a field. It all depends on the size of your project.​​​​​​​
Tip 3: Arrange an appointment
Any serious agency will ask for an interview with you, even over the phone. During the first meeting, you will have the opportunity to ask all the questions and put forward your specifications. The opportunity for you to assess the skills of the interlocutor. Do you have an appointment with a sales representative? Or with a real consultant seeking to understand your project in order to establish a relationship of trust with you?

An essential criterion for selecting a web agency, but being totally subjective, is whether you are confident with the person in front of you. Keep in mind that a web agency is a company specializing in communication. The good feeling is therefore very important.

From the first meeting, make sure that the person in front of you has taken the time to read the specifications, or the information transmitted during the first exchanges. If not, run away.

Tip 4: What is the agency's website worth?
It is often said that a cobbler is the worst shod. In this field, it is simply inconceivable. Web development requires organizational and professional technical knowledge. This is why we advise you to choose an agency with a website that you appreciate, both in terms of navigation, functionality and visuals.​​​​​​​​​​​​​​​
Tip 5: Does she have a blog?
Keeping a blog is already a good sign. Indeed, regular, clear and precise articles are synonymous with expertise. The agency therefore knows its field well, which is a real advantage for your project.​​​​​​​
Tip 6: Is the website responsive?
Remember to check if the agency's website adapts perfectly to different media: smartphone, tablet and computer. In 2015, 45% of visits were made on mobile and tablet. Today, it's more than 70%. If the agency does not apply this essential rule for its own website, what will happen to your project?  
Tip 7: Check references
The web agency you are reviewing will certainly display their portfolio, or references. If this is not the case, ask yourself questions… Do not hesitate to browse the section, consult the various sites, see if the projects carried out are for major brands or not.

Nothing also prevents you from asking for customer details to contact them and get their feedback. Customer testimonials featured on the site can also guide you. 
Tip 8: Size matters
Be careful to choose an agency that is scaled to your business. Basically the same size. Do not forget that today it is impossible to combine all the skills in one and the same person, in order to carry out your project.

On the other hand, if an agency is too large, its structure will not suit your business and it is not a good choice. You may be considered another "small customer". And your project won't get the attention it deserves.
Tip 9: Availability
During your first exchanges with the agency, did she show herself to be available or rather overloaded with work? 100% available is not a good sign. This would mean that she has no current projects, and therefore few clients. Overloaded, your project will end up on a stack. Ideally, it takes 48 hours to have a first return. ​​​​​​​
Tip 10: Does a generalist agency have to be expensive?
After your first exchanges with the consulted web agency, you will logically obtain a first quote. This estimate will include one-off services (development, design, etc.) as well as follow-up services: natural referencing, maintenance, hosting, etc.

Obviously the price is a selection criterion. Too low a price can be a bad sign. Too high a price will be out of your budget. But contrary to what you think, a generalist agency will not necessarily be more expensive. On the contrary. It already integrates all the skills: ease of exchanges with your interlocutor, simple communication between the teams working on the project, possibility of negotiating the total price.
Choosing a web agency can seem difficult. Don't worry, if you follow all the steps in this article, you won't go wrong. The human contact you will have during the first exchanges will reassure you. Trust us.